Submitted by

drew

on Sun, 07/20/2014 - 14:08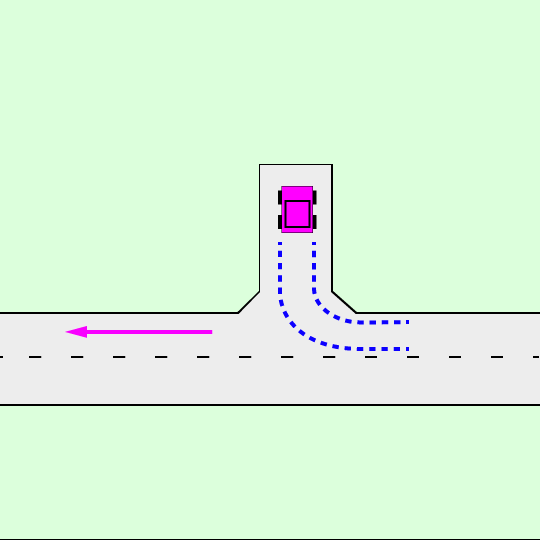 Traffic Question 6:
The blue dots indicate the path used to pull IN the driveway.
Is it possible to back out of a driveway and head in the direction indicated by the pink arrow, using only one lane of the road?
A. No, one lane is not enough room.
B. Yes, it can be done in one lane.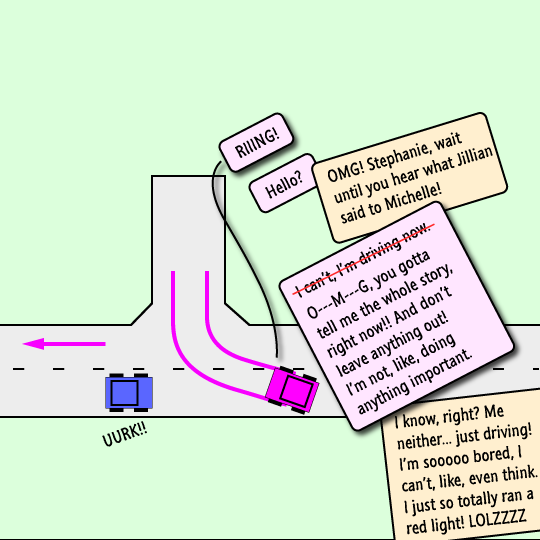 Moliner's Answer :
A. No
The laws of physics and geometry are different when you are in reverse. It is impossible for the wheels to follow the same tracks that they made when pulling into the driveway.
Conventional Answer:
D. Yes
If you replay turning into the driveway in reverse (turn the steering wheel in the same places by the same amount, but in the opposite direction), the wheels will follow the same path.