Submitted by

drew

on Fri, 07/25/2014 - 05:31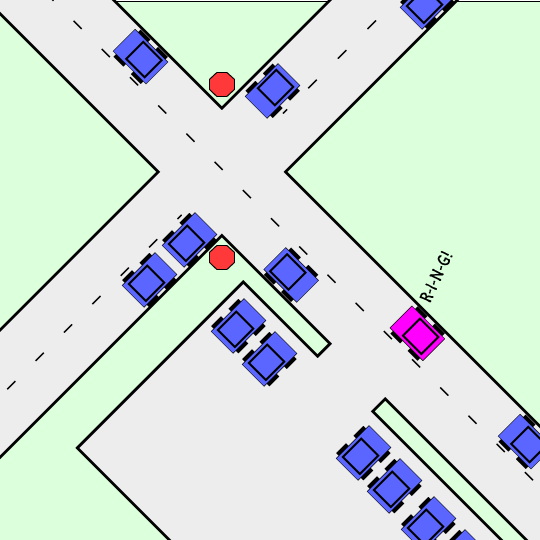 Traffic Question 9: If you get a phone call while you're driving, what do you do?
A. Answer it right away
B. Wait until you get to a stop light and call back.
C. Stop at a stop sign and call back.
D. See who it is. If you think it might be an emergency, park the car in a designated parking area and then call back.
(Yes, this is pretty similar to #2 If you get a text while you're driving... The main difference is, texting on the phone is illegal whereas talking on the phone is legal. At least in Moline.)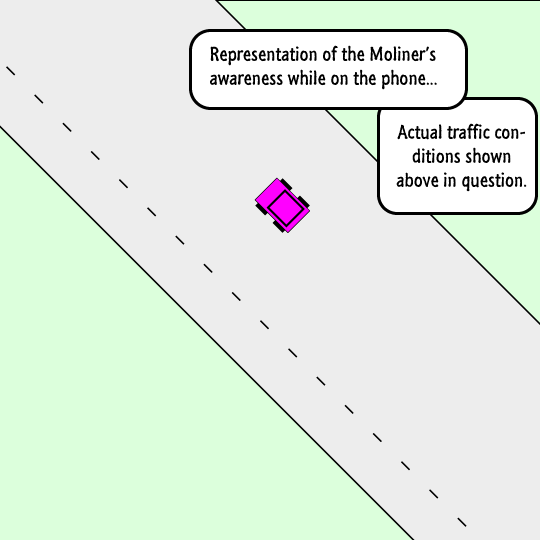 Moliner's Answer
A. Answer it right away
It's legal to talk on the phone while driving, so go ahead and answer it. You certainly don't want to miss out on any important gossip. Driving can be boring, even in town, so a phone call provides some entertainment. In fact, now you don't have to be in a hurry to be anywhere and can go any speed below the speed limit that you want to. Even talking to a telemarketer can relieve the boredom of driving in busy city streets.
Conventional Answer :
D. See who it is and then park if you need to call back immediately.